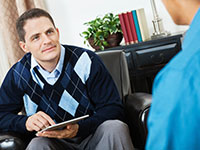 Peer Counseling—Person centered mentoring providing consumers the opportunity for personal growth to achieve goals and facilitate connections through shared experiences.
Often, the best teacher is one who has been down the road ahead of you. Our Peer Advocates are trained individuals with disabilities who work with you one on one to mentor be self-advocates, and offer you support while making life changes.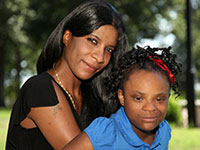 Individual and Systemic Advocacy—We educate individuals and the community about disabilities rights and responsibilities. We work together to achieve solutions and change when needed.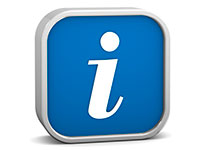 Information and Referral—ASK US! We can provide you with information and referral to resources which may be available to you throughout the Greater Capital Region.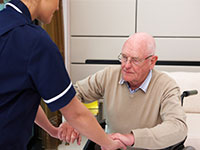 Independent Living Skills Training—Person Centered Planning is an approach designed to assist individuals to plan their life and supports. Services promote self-help, equal access, peer role modeling, personal growth and empowerment so that people with disabilities may live in the least restrictive setting of their choice.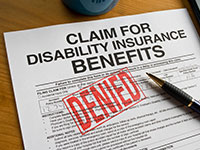 Benefit Advisement—Individualized and group counseling and advocacy through information, education and application services on work incentives and other government benefits (SSI, SSDI, DSS, Medicare, Medicaid, the marketplace, Veterans and more).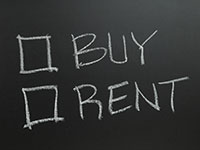 Housing—We offer support and assistance in locating and applying for housing (private, HUD, subsidized or other) in the community of your choosing. Information is also provided on accessibility, modifications, rent utilities, home ownership and available subsidized programs.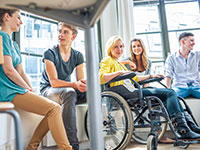 Youth-In-Transition Services—Provides advocacy and information services to youth ages 14-25 and their families. This covers access to education, employment and independent living.
Education Services—Provide advocacy services necessary to achieve an appropriate education in the least restrictive environment to families of students between ages 5 and 21.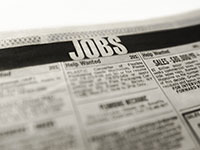 Employment—We can work with you in: resume building, job searching, interview skills and managing your disability while working. Additionally our Employment Specialist can assist you in learning "soft skills", such as learning what is acceptable work and social conduct, how to maintain a job, and how to access transportation. Coaching Supports are also provided for your assistance and support on or off the job, which are employment related and needed to maintain the job. We are an employment network. We work with individuals with or without a ticket to work with resume building, job searching, interview skills and managing ones disability while working.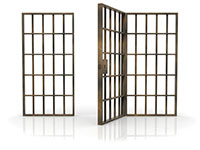 Ex-Offenders—we assist recently released inmates transitioned back into the community. Center Advocates help former incarcerated individuals with disabilities meet basic needs such as housing, employment, independent living skill, VR services and social support.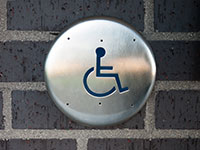 Accessibility Consultations—We can visit your home, business, school and/or any other public building to make suggestions for making the building more accessible. Provide you with information on appropriate accommodations and modifications which can be done to improve access for persons with disabilities.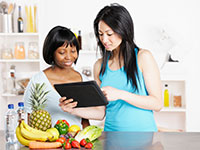 Healthy Living Program—We offer a six week workshop on living well with a disability and trainings on healthy living and wellness. Click on the events link above or contact the Center to find out what programs are currently being offered.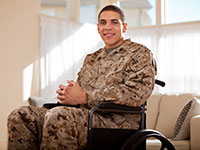 Veteran Services—We can help veterans and their family gain benefits they are entitled to. We provide counseling, one on one support, group meetings and referral services to individuals and their families and offer a complete referral service to provide veterans with accurate and current information on the entire range of issues associated with veterans' benefits and entitlements. Our advocates assist in improving access to VA healthcare; provide a network of resources, services and information; and assist in the reintegration of veterans into mainstream activities and lifestyles. It is our committed to honor and assist veterans as they return to happy, productive and successful civilian lives.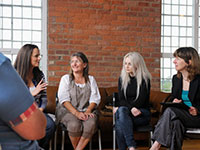 Support Groups—We offer ongoing support groups as well as fixed time support groups. We also offer free accessible space for support groups and encourage new support groups to form. For more information on current support groups or to inquire about space usage see support group tab on our home page or contact the Center directly.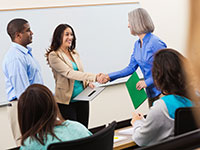 Speaker Services—We will present to groups and businesses of all types on issues related to Independent Living, Center Services, programs and will provide information and technical assistance on the ADA, accessibility requirements, social security and many other disability related topics.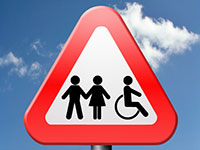 Disability Awareness Programs—We provide presentations for schools, civic and community organizations. Disability Awareness programs are designed using a variety of different disabilities to increase the audiences sensitivity to disability issues.