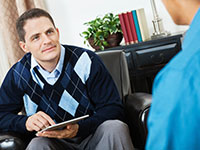 Peer Advocacy—A chance to meet and talk with a person with a disability. Together we can explore any issues which interest you. You will make your own decisions regarding your goals.
Often, the best teacher is one who has been down the road ahead of you. Our Peer Advocates are trained individuals with disabilities who work with you one on one to mentor be self-advocates, and offer you support while making life changes.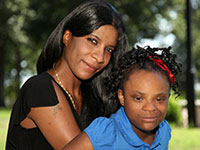 Advocacy—We work with individuals and organizations to educate about rights and responsibilities and work to achieve solutions. Community Advocacy involves removing barriers and increasing access to the community for all people including people with disabilities. Our method to effect community change is to work in partnerships with other individuals and organizations that have the same concerns and goals.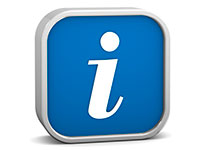 Information and Referral—Ask us about anything such as adaptive equipment, accessible housing, advocacy, benefits and a variety of other disability issues. If we don't know, or have the specific service you are requesting we will try our best to refer you to an agency that can.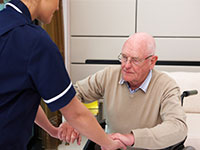 Independent Living Skills Training—We can help you develop skills such as self advocacy, adaptive homemaking, budgeting, or other skills you may wish to learn to be more independent. Training is done either on a one-to-one basis or in group workshops. Topics of our training include, use of community resources, budgeting, transportation, mobility skills, self-advocacy, household management, nutrition, organizational skills, communication skills and stress management.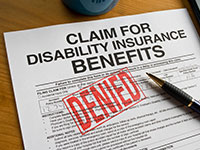 Benefit Advisement—We can assist you with any questions you may have about eligibility requirements, procedures, and benefits of social services, and social security. Trained advocates can assist you through the process of applying for benefits or appealing your denial of benefits for Supplementary Security Income (SSI ) and Social Security Disability Insurance (SSDI); SSI and SSDI overpayments and waivers; Pass Plans to permanently return to work while keeping your benefits; Trial Work Periods to temporarily return to work while keeping your benefits; as well as assistance in navigating the healthcare system.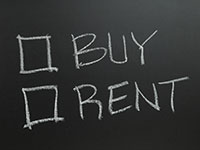 Housing—We can provide you with information pertaining to accessibility, modifications, rent, utilities, home ownership, and subsidized rent. Trained advocates can provide you with assistance in locating and applying for affordable and accessible housing in Albany and Schenectady Counties, as well as provide you resources, such as applications for available housing, assistance in getting your name on a waiting list, or help in sorting through and filling out paperwork.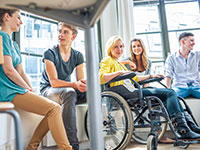 Student Services—We work with students transitioning out of high school into the adult world by providing information on post school options, self advocacy skills and independent living skills
CDCI provides services to students and young adults through collaborative efforts with other agencies and governmental parties, creating supports for those in transition. Trained Advocates assist students navigate secondary education and young adults in honing life and work skills while exploring employment opportunities within their local communities to smooth their transition into adult.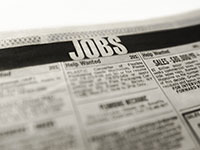 Employment—We can work with you in: resume building, job searching, interview skills and managing your disability while working. Additionally our Employment Specialist can assist you in learning "soft skills", such as learning what is acceptable work and social conduct, how to maintain a job, and how to access transportation. Coaching Supports are also provided for your assistance and support on or off the job, which are employment related and needed to maintain the job. We are an employment network. We work with individuals with or without a ticket to work with resume building, job searching, interview skills and managing ones disability while working.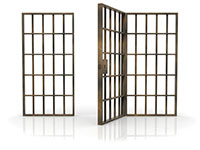 Ex-Offenders—we assist recently released inmates transitioned back into the community. Center Advocates help former incarcerated individuals with disabilities meet basic needs such as housing, employment, independent living skill, VR services and social support.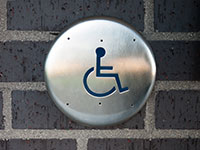 Accessibility Consultations—We can visit your home, business, school and/or any other public building to make suggestions for making the building more accessible. Provide you with information on appropriate accommodations and modifications which can be done to improve access for persons with disabilities.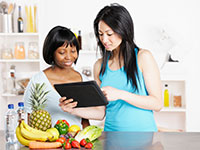 Healthy and Wellness—We offer a six week workshop on living well with a disability and trainings on healthy living and wellness. Click on the events link above or contact the Center to find out what programs are currently being offered.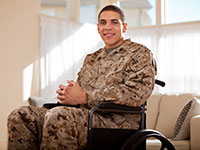 Veteran Services—We can help veterans and their family gain benefits they are entitled to. We provide counseling, one on one support, group meetings and referral services to individuals and their families and offer a complete referral service to provide veterans with accurate and current information on the entire range of issues associated with veterans' benefits and entitlements. Our advocates assist in improving access to VA healthcare; provide a network of resources, services and information; and assist in the reintegration of veterans into mainstream activities and lifestyles. It is our committed to honor and assist veterans as they return to happy, productive and successful civilian lives.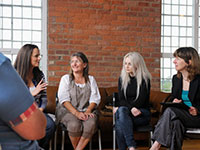 Support Groups—We offer ongoing support groups as well as fixed time support groups. We also offer free accessible space for support groups and encourage new support groups to form. For more information on current support groups or to inquire about space usage see support group tab on our home page or contact the Center directly.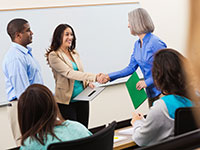 Speaker Services—We will present to groups and businesses of all types on issues related to Independent Living, Center Services, programs and will provide information and technical assistance on the ADA, accessibility requirements, social security and many other disability related topics.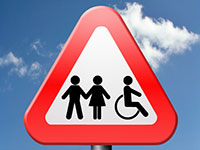 Disability Awareness Programs—We provide presentations for schools, civic and community organizations. Disability Awareness programs are designed using a variety of different disabilities to increase the audiences sensitivity to disability issues.